Master of Science in Operations and Technology Management - MSOTM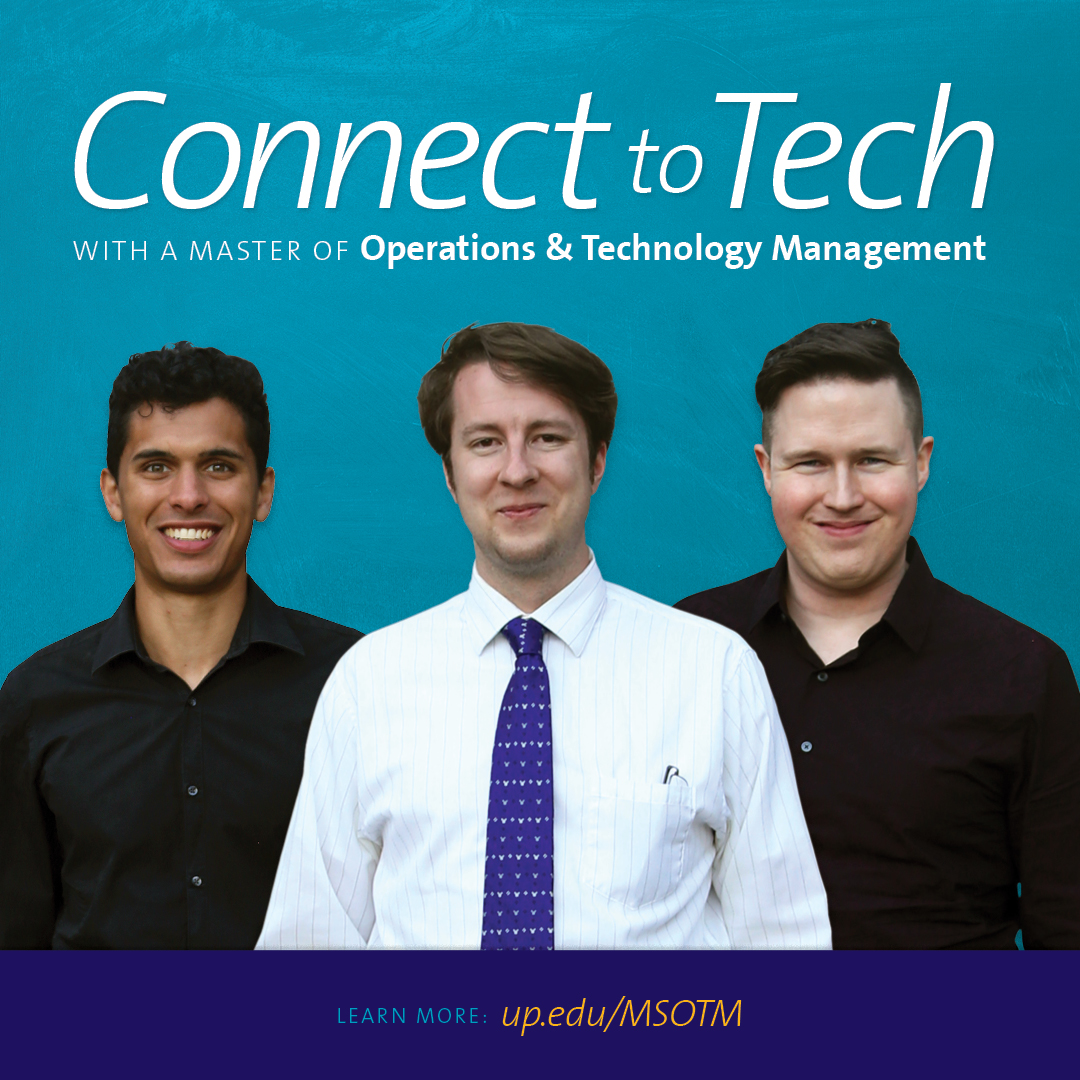 Develop advanced analytical skills needed to maximize organizational performance and oversee more efficient operations. This interdisciplinary program combines the study of operations management with information systems and will enable graduates to enhance an organization's efficiency and effectiveness. Participants study the business processes that create and deliver goods and services, as well as how to use technology to make those processes more productive and purposeful. Coursework is based on foundational concepts and tools from operations management, quantitative methods, and information systems. Our MSOTM program opens doors in a wide range of careers including financial services, high technology, healthcare, manufacturing, insurance, finance, and sports. 
The MSOTM degree is a STEM designated program. STEM refers to science, technology, engineering, and mathematics. The U.S. government re
cognizes expertise in the data science fields, such as this degree in operations and technology management, as an important driver of innovation and job creation. It is also a designation that is highly regarded by employers.
The MSOTM program is a 30 credit hour (after completing pre-requisites) degree.  Five common courses and five electives are taken by all students to gain a robust foundation in operations and technology management. The program is designed to be—typically—completed in two years and students can select a concentration in one of two areas: Operations Management or Information Systems. These concentrations allow students to pursue additional specialized coursework that will best serve them in their current or future roles and will distinguish them from peers in their field.
Curriculum      Application      Admission      Tuition & Fees
Request Information   Attend an Information Session
Main Campus
5000 N. Willamette Blvd, Portland OR 97203 - Franz Hall, Murphy Conference Room 426

Westside Campus
Suite 230, 15220 NW Laidlaw Rd, Portland, OR 97229
We are one of five business schools in Oregon accredited by the Association of Advanced Collegiate Schools of Business (AACSB).