MBA in Nonprofit Management
Gain the confidence to tackle some of the major challenges non-profits currently face.
Our MBA in Nonprofit Management program brings together aspiring leaders in nonprofit organizations to connect their skills, experiences and perspectives with committed professors, fusing theory and application. This unique program provides innovative and stimulating educational experiences to develop students into successful executives. The MBA in Nonprofit Management provides all the advantages of our traditional MBA plus specialized courses that enable participants to confidently face the challenges presented by the rapidly changing landscape of the nonprofit sector.
Coursework focuses on social entrepreneurship, fund raising,negotiations, and sustainable economics. Students are encouraged to participate in strategic leadership workshops, held once a semester. Classes are taught once a week, Monday through Thursday in the evenings.
Our program caters to the part-time student, full-time employee. Students will take two classes each semester for six consecutive semesters (two years). The cohort model fosters strong, long-term relationships with students and professors alike.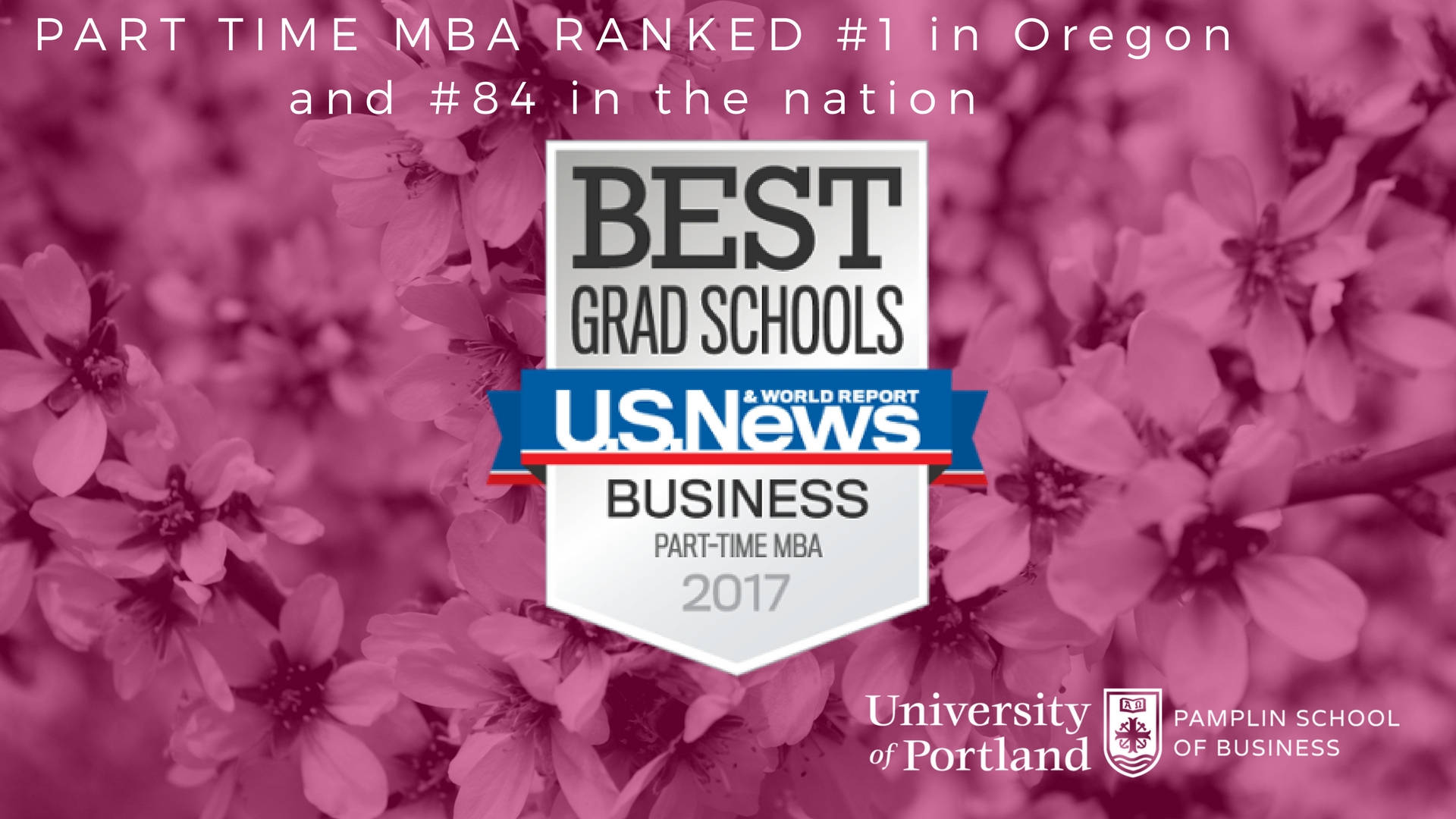 Degree Options
The MBA in Nonprofit Management requires students to take six consecutive semesters of class work with six credits (two classes) offered each semester. A total of 36 credit hours will be completed before graduation and students will receive an MBA degree.
The MBA in Nonprofit Management is a cohort program; in which a small group of students take the program together in lockstep.
Curriculum   Application   Admission    Tuition & Fees

We are one of five business schools in Oregon accredited by the Association of Advanced Collegiate Schools of Business (AACSB). 
Upcoming Events with Mac's List
We have collaborated with Mac's List to connect our students with nonprofit organizations from the Portland/Vancouver area. There will be four events taking place this year with panelist from various nonprofits who will highlight ways to enter into the nonprofit arena and advance your career in this fast growing sector. They will discuss new job opportunities, the skill sets needed to succeed and the best strategy for entering the market.
Event Dates are as follows and we will post registration links and more details as they become available.
Thursday March 16, 2017 (Registration will be announced in February)
Thursday June 29, 2017 (Registration will be announced in May)
Thursday September 14, 2017 (Registration will be announced in August)
Thursday November 16, 2017 (Registration will be announced in October)
Seating is limited for each event so please register early.