Information Sessions 2018
Our business graduate program Information sessions are held at both of our campus locations. Please note the address and time as indicated.
Main Campus
5000 N. Williamette Blvd, Portland OR 97203 -  Franz Hall, Murphy Conference Room 426
Westside Campus
Suite 230, 15220 NW Laidlaw Rd, Portland, OR 97229
Wednesday, January 31, Main Campus 6pm-7pm
Wednesday, February 28, Main Campus 6pm-7pm

Wednesday, March 14, Westside Campus 6pm-7pm

Wednesday, March 28, Main Campus 6pm-7pm
Wednesday, May 16, Main Campus 6pm-7pm
There is
free
parking available on both campuses.
Please do not hesitate to make an appointment with our graduate program counselors by calling us at (503) 943- 7224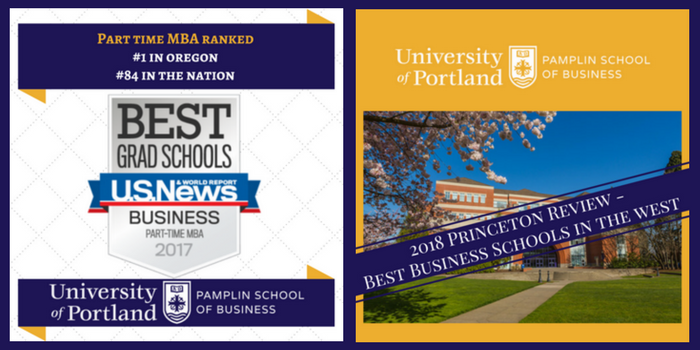 As the world's largest business education alliance,
AACSB International—The Association to Advance Collegiate Schools of Business (AACSB)
connects educators, students, and business to achieve a common goal: to create the next generation of great leaders. Synonymous with the highest standards of excellence since 1916, AACSB provides quality assurance, business education intelligence, and professional development services to over 1,500 member organizations and more than 785 accredited business schools worldwide. 
The University of Portland Pamplin School of Business is one of five business schools in Oregon accredited by AACSB.