Pamplin School of Business
Welcome to the Dr. Robert B. Pamplin, Jr. School of Business at University of Portland! Founded in 1939, we are one of five business schools in Oregon accredited by the Association of Advanced Collegiate Schools of Business (AACSB).

 Our focus is to provide students with an innovative, challenging educational experience that goes beyond business fundamentals to develop leadership skills and knowledge as well as opportunities connect with the business community through internship programs.
At the Pamplin School of Business, we offer undergraduate majors in accounting, economics, finance, marketing, and operations and technology management. Graduate programs include a master of business administration (MBA), a master of operations and technology management, a master of business administration in nonprofit management, and a master of finance. We also offer post-MBA certificates, a certified financial planner certificate, and business analytics certificate. 
MESSAGE TO CONCORDIA STUDENTS FROM THE DEAN
The Pamplin School of Business at the University of Portland is reaching out to the students of Concordia University in this difficult time of the announced closure. Students who aspire to become business professionals and those professionals working on advanced degrees and credentials may reach out to us to explore transfer and programming options. Please submit a request for more information and a program counselor will assist you or call 503.943.7224. 
The Pamplin School of Business office is located in Franz Hall
Hours: Monday, Tuesday, Thursday, Friday 8:00 a.m. to 4:30 p.m.;
Wednesday 8:00 a.m. to 7 p.m.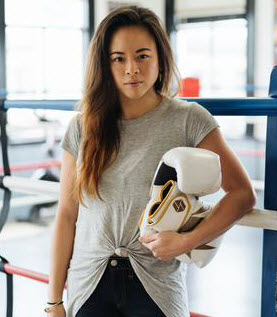 Lynn Le - Class of 2011
Global Business (Concentration OTM) & French Studies
"Congratulations to Lynn Le for making the Forbes 30 Under 30 list for 2018! We wrote about her in May when she made the Portland Business Journal's 40 Under 40 list for 2017. We are very proud of her and everything she does! Go Pilot!"