Operations Management Association
Faculty Advisor: Dr. Gary Mitchell  Office: Franz Hall 411  Telephone: 503.943.7280
The Operations Management Association networks with industry leaders to foster relationships, and integrate students of multidisciplinary backgrounds into the field of operations and project management. Our mission is to create opportunities for undergraduate and graduate students in various fields of operations including supply chain management, health care operations, information technology management, manufacturing, and project management. OMA organizes plant tours of local companies such as Frito Lay and Craft Brewers Alliance, and invites guest speakers to the University from companies such as Regence, Boeing, Hewlett Packard and more.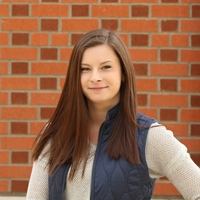 Madeleine Blood - Class of 2016
Operation & Technology Management
"I am most grateful for my OTM professors. I cannot thank them enough for their support and guidance over these past 4 years. They have gone above and beyond not just in the classroom but also by providing so many opportunities to network, participate in extracurricular activities and by just being there to stop by for a chat."