Entrepreneur Scholars
Entrepreneur Scholars is a competitively selected group of University of Portland undergraduate students from all majors across the campus who create new business ventures, social enterprises, as well as innovative products and delivery models for organizations.
Program Features
Questions?
For more information about the Entrepreneur Scholars program, please contact Peter Rachor, director for entrepreneurship, at rachor@up.edu or 503.943.7782.
Important Links
If you would like to apply to the program -Entrepreneur Scholars Application Form
If you would like someone to recommend you to our Entrepreneur Scholars program - Entrepreneur Scholars Recommendation Form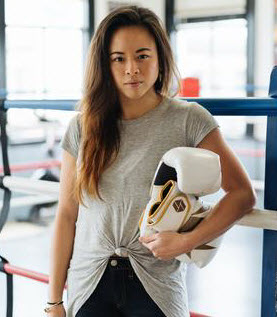 Lynn Le - Class of 2011
Global Business (Concentration OTM) & French Studies
"Congratulations to Lynn Le for making the Forbes 30 Under 30 list for 2018! We wrote about her in May when she made the Portland Business Journal's 40 Under 40 list for 2017. We are very proud of her and everything she does! Go Pilot!"