Piloting Your Nonprofit Career in Oregon - NEXT EVENT November 14!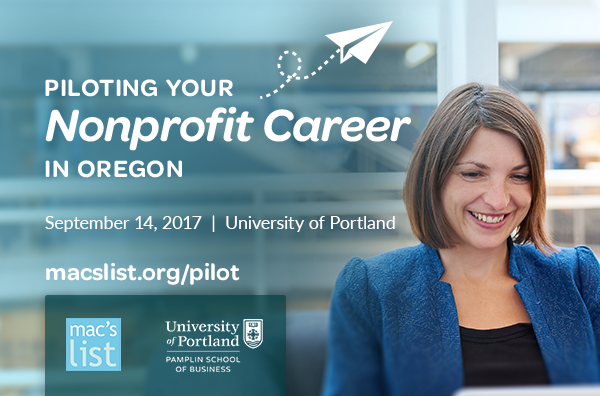 Are you searching for a career in the nonprofit or social-good sector? Do you want a job that makes an impact in your community, in the world, and in the lives of others? Are you looking for a way to make a difference while you earn a living?
If so, join Mac's List at our new quarterly networking series, Piloting Your Nonprofit Career in Oregon, hosted by the University of Portland, Pamplin School of Business.
This recurring seminar series is dedicated entirely to careers in Oregon's social good sector. We'll discuss pathways for finding work and building your career in a change-making organization. Learn how to find work in Oregon's robust, and highly-competitive, nonprofit scene. And discover new avenues for meaningful work, made possible by the emergence of benefit corporations and other social impact enterprises.  
Registration will be open in October.
What you will learn: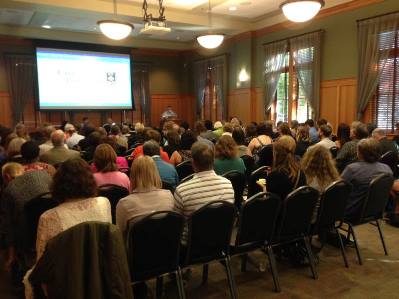 Trends in the nonprofit and social enterprise sector.
Advice for your job search in the nonprofit sector.
Perspectives from established leaders in the nonprofit realm.
Resources to assist you in your quest to make a difference in Oregon.
Networking tips to connect with interesting, socially-minded  people and the organizations they work for.
Education paths that will help you to obtain the skills you need to succeed in the nonprofit industry. 
Who should attend?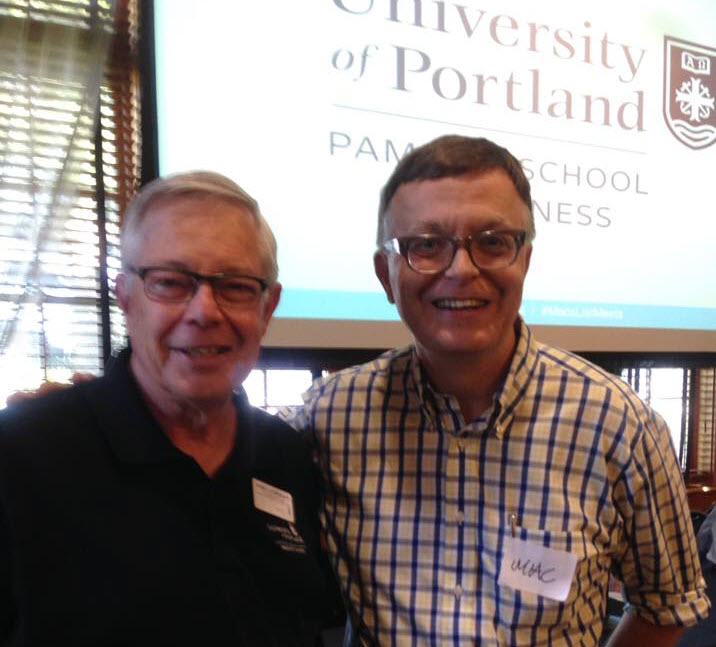 Professionals looking to transition into the nonprofit sector
Current nonprofit professionals looking for new opportunities
Students looking to enter into a career where they can be socially responsible and an asset to community at large
Anyone looking for a sustainable career in the nonprofit and social good sector
People who are passionate about organizations that make Oregon (and the world) a better place.
Meet Our Mac's List Panelists for our November 29th Event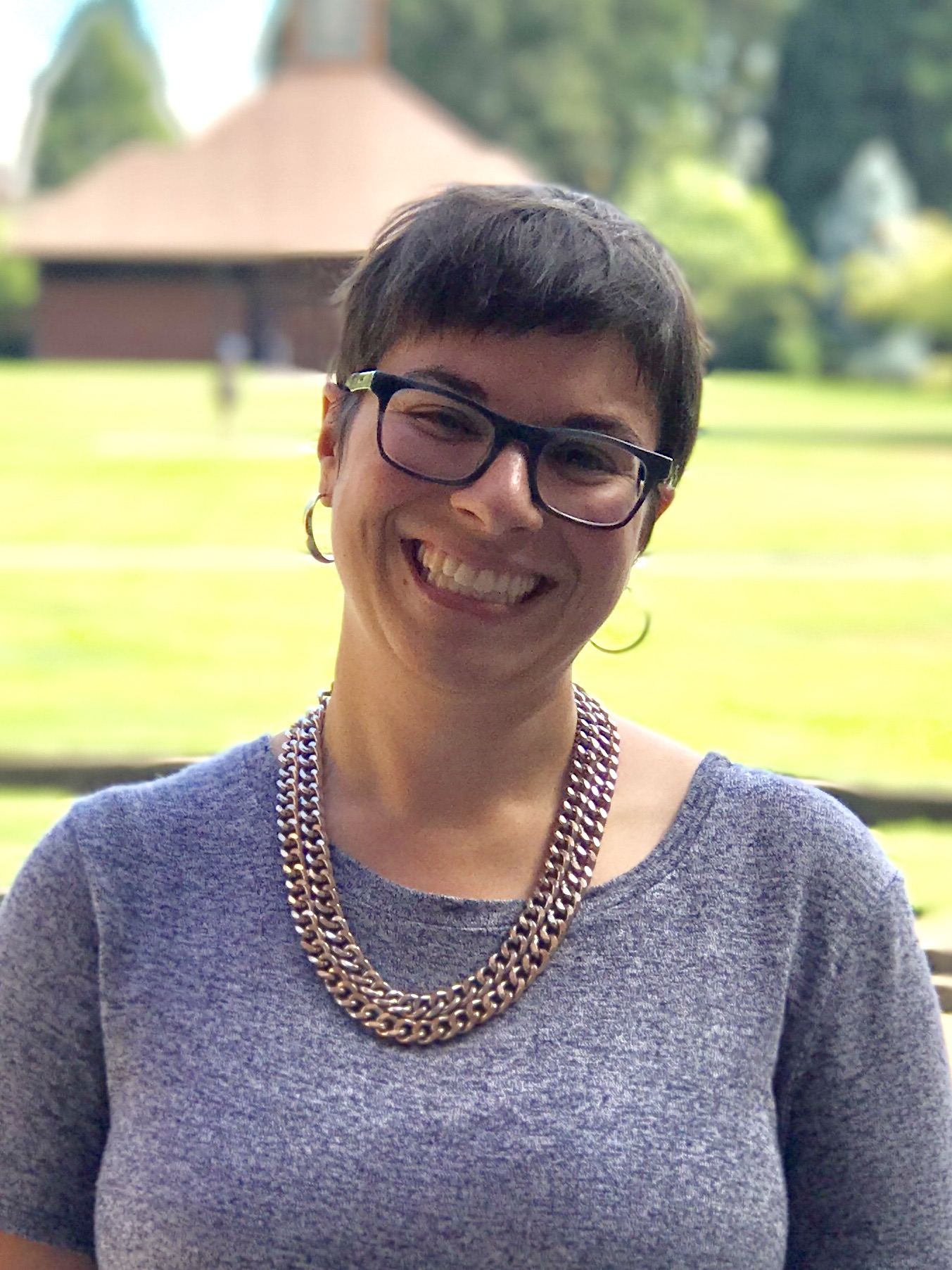 Our first panelist is Sarah Beiderman, Expansion Fund and Grants Manager for Friends of the Children.
Our second panelist is Ted Rydmark, Program Manager at My Father's House.
More panelists will be added soon!
Your Host and Moderator, Mac Prichard
Mac's List started in 2001 as an informal email listserv, circulated among a small group of friends, highlighting job opportunities in Portland. Since our humble beginnings, Mac's List has grown to become Oregon's go-to website for finding a great job. Today, Mac's List is the premier resource for connecting passionate, creative professionals to meaningful and creative work throughout Oregon and SW Washington, with a growing monthly outreach to more than 80,000 people. Whether you are looking for your first job, a better job or just want to manage the direction of your career, Mac's List offers the resources you need to make it happen.
What to expect:
● Drinks and hors d'oeuvres to be served throughout the event
● All paid registrations include a complimentary paperback copy of Land Your Dream Job Anywhere
Program Schedule:
● 5:30-6:15 p.m. - Check-in and networking
● 6:15-7:15 p.m. - Panel discussion
● 7:15-7:45 p.m. - Audience questions
● 7:45-8:00 p.m. - Networking
Cost:
● Early Bird Rate: $20
● General Registration: $25
● Student: $15 (required .edu email address)
Location:
Bauccio Commons - Main Campus of the University of Portland
Commons is located directly next to the University Chapel (look for the bell tower) on its far right. 
Click here for a map of our campus and location of the Mac's List Event.
Registeration will open soon!