Pamplin School of Business Events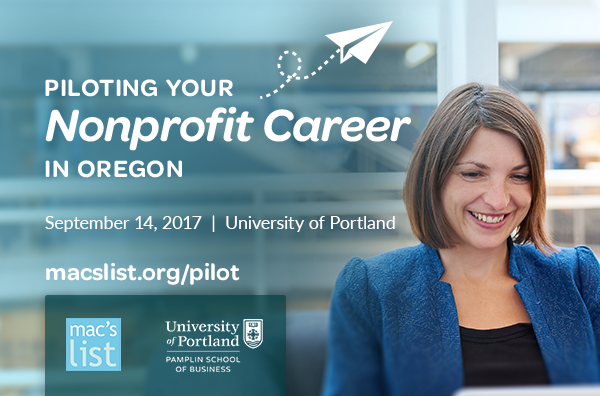 This new quarterly seminar series, in partnership with   Mac's List , is dedicated entirely to careers in Oregon's social good sector. We'll discuss pathways for finding work and building your career in a change-making organization. Learn how to find work in Oregon's robust, and highly-competitive, nonprofit scene. And discover new avenues for meaningful work, made possible by the emergence of benefit corporations and other social impact enterprises.
 More information about our panelist and registration CLICK HERE. 

In the meantime, check out the Mac's List 2017 Podcast Series.
Thursday September 14, 2017 5:30P.M. to 8:00P.M.
Bauccio Commons - University of Portland Main Campus
5000 N. Willamette Blvd, Portland OR 97203
Check back for more events!