=============================================================
The Annual Operations and Technology Meet & Greet networking event is here!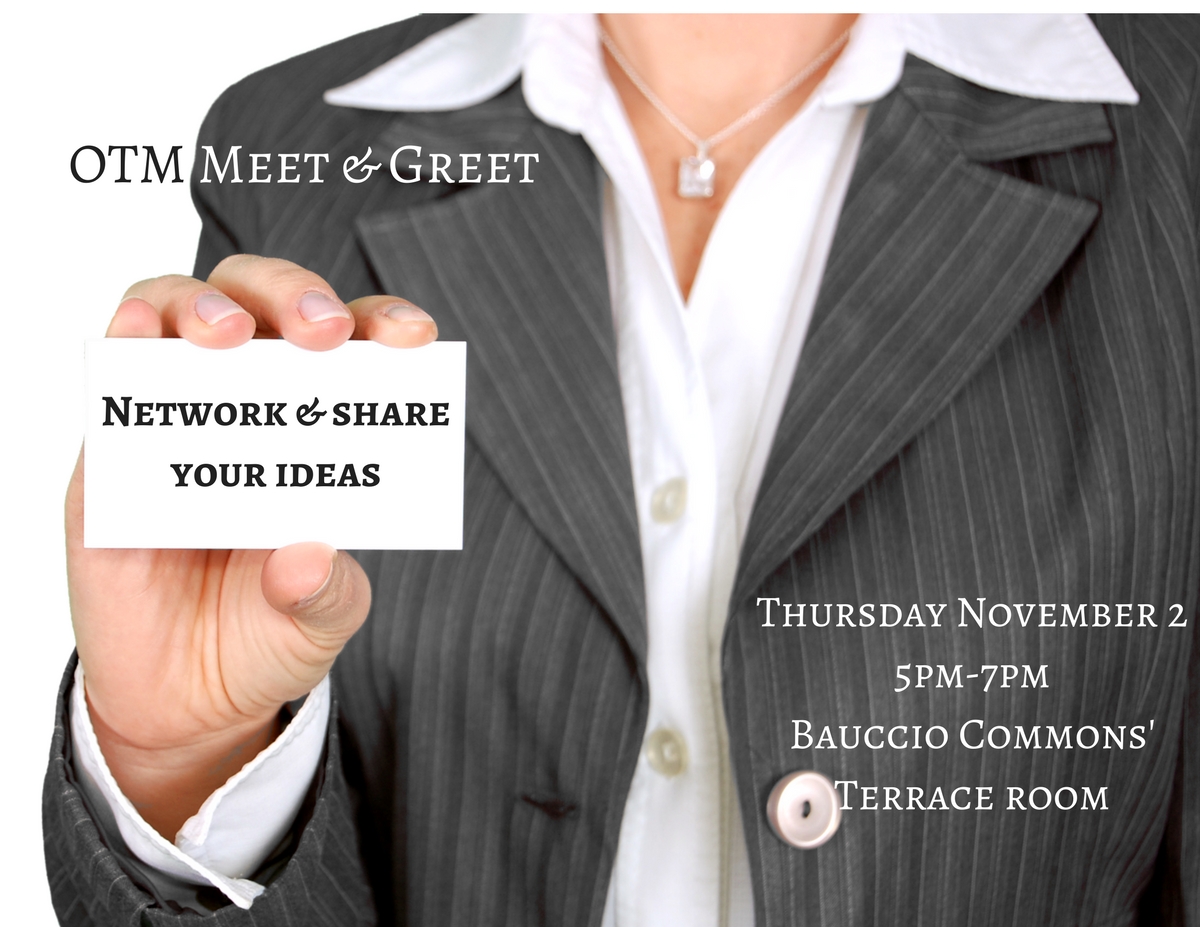 What:  Come and network with  undergraduate and graduate students, alumni, faculty, Executive Advisory Board members, and business guests from the community to learn more about the future of OTM and our OTM program.
The event is free and you are invited to bring a guest.
Hope to see you there! RVSP at the link below TODAY!
When:  Thursday, November 2 , 2017, from 5 P.M.-7 P.M.
Where:  Bauccio Commons' Terrace Room – University of Portland, 5000 N. Willamette Blvd, Portland Oregon