Piloting Your Nonprofit Career in Oregon
Are you searching for a career in the nonprofit or social-good sector? Do you want a job that makes an impact in your community, in the world, and in the lives of others? Are you looking for a way to make a difference while you earn a living?
If so, join Mac's List at our new quarterly networking series, Piloting Your Nonprofit Career in Oregon, hosted by the University of Portland, Pamplin School of Business.
This recurring seminar series is dedicated entirely to careers in Oregon's social good sector. We'll discuss pathways for finding work and building your career in a change-making organization. Learn how to find work in Oregon's robust, and highly-competitive, nonprofit scene. And discover new avenues for meaningful work, made possible by the emergence of benefit corporations and other social impact enterprises.
What you will learn: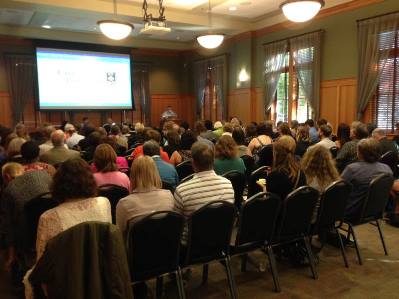 Trends in the nonprofit and social enterprise sector.
Advice for your job search in the nonprofit sector.
Perspectives from established leaders in the nonprofit realm.
Resources to assist you in your quest to make a difference in Oregon.
Networking tips to connect with interesting, socially-minded  people and the organizations they work for.
Education paths that will help you to obtain the skills you need to succeed in the nonprofit industry. 
Who should attend?
Professionals looking to transition into the nonprofit sector
Current nonprofit professionals looking for new opportunities
Students looking to enter into a career where they can be socially responsible and an asset to community at large
Anyone looking for a sustainable career in the nonprofit and social good sector
People who are passionate about organizations that make Oregon (and the world) a better place.
Mac's List Panelist for June 29, 2017
We have four panelist from our community to share their thoughts, give advice and insights into their experiences with the nonprofit industry.
Our First Panelist, Jeff Bissonnette, Executive Director of OSEIA (Oregon Solar Energy Industries Association)
Jeff Bissonnette has worked for community groups and campaign organizations in Washington, DC, Illinois, New York and Oregon. He has dedicated both his work life and volunteer time to community organizing and advocating for public interest issues.
Jeff returned to Oregon in  1998 and has been involved in energy and utility issues, first as the organizing director then policy director for the Citizens' Utility Board of Oregon, the state's residential utility ratepayer advocate. Since February 2016. Jeff has been the executive director of the Oregon Solar Energy Industries Association (OSEIA), the state's solar trade group.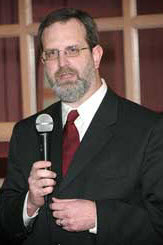 Jeff currently serves on the board of Renewable Northwest, the region's leading renewable energy advocacy organization. He is also a board member of the NW Energy Coalition, a regional collaboration of organizations working for a clean and affordable energy future.

Jeff holds a bachelor's degree in Planning, Public Policy and Management from the University of Oregon and an MBA in nonprofit management from the University of Portland. He lives in the St. Johns neighborhood of Portland with his wife and son in a 1906-era house with a 2.87 kW solar array on the roof. When he's not working, Jeff enjoys hiking, camping, reading, cooking and talking about politics.
Moderated by: Mac Pritchard of Mac's List
We will add information about other panelists as we receive them, so check back soon!
What to expect:
● Drinks and hors d'oeuvres to be served throughout the event
● All paid registrations include a complimentary paperback copy of Land Your Dream Job Anywhere
Program Schedule:
● 5:30-6:15 p.m. - Check-in and networking
● 6:15-7:15 p.m. - Panel discussion
● 7:15-7:45 p.m. - Audience questions
● 7:45-8:00 p.m. - Networking
Cost:
● Early Bird Rate (before February 28): $20
● General Registration (after February 28): $25
● Student: $15 (required .edu email address)
Click here for a map of our campus and location of the Mac's List Event.