We have four panelist from our community to share their thoughts, give advice and insights into their experiences with the nonprofit industry.
Our first panelist, Jeff Bissonnette, Executive Director of OSEIA (Oregon Solar Energy Industries Association)
Jeff Bissonnette has worked for community groups and campaign organizations in Washington, DC, Illinois, New York and Oregon. He has dedicated both his work life and volunteer time to community organizing and advocating for public interest issues.
Jeff returned to Oregon in  1998 and has been involved in energy and utility issues, first as the organizing director then policy director for the Citizens' Utility Board of Oregon, the state's residential utility ratepayer advocate. Since February 2016. Jeff has been the executive director of the Oregon Solar Energy Industries Association (OSEIA), the state's solar trade group.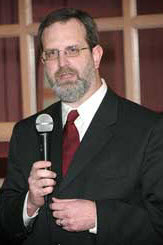 Jeff currently serves on the board of Renewable Northwest, the region's leading renewable energy advocacy organization. He is also a board member of the NW Energy Coalition, a regional collaboration of organizations working for a clean and affordable energy future.

Jeff holds a bachelor's degree in Planning, Public Policy and Management from the University of Oregon and an MBA in nonprofit management from the University of Portland. He lives in the St. Johns neighborhood of Portland with his wife and son in a 1906-era house with a 2.87 kW solar array on the roof. When he's not working, Jeff enjoys hiking, camping, reading, cooking and talking about politics.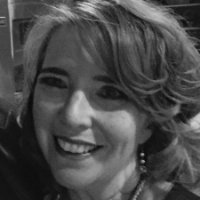 Our second panelist, Christine Fox, Director of Human Resources at OHSU
Experienced Human Resources Management Consultant with a demonstrated history of working in multiple industries and settings. Expertise in talent acquisition, talent management, employee relations, compensation, leadership and employee development. Accomplished and well-rounded human resources professional with a BA focused in Psychology from University of California, Berkeley.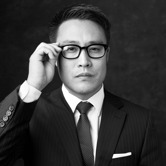 Our third panelist is Ben Oh, Marketing Director at Fully
Ben has had the great pleasure of making Creative work on the biggest stages. Regardless of the type of media or the opportunity; from launching Google Streetview or owning the media conversation with Nike for the 2014 World Cup, he has always loved the aspect of making Creative work that focused on human connection and thoughtfully designed experiences.

So at Fully, that is where he is focused. If you'd had asked him at 5-years old what he wanted to be when he grew up, marketer was not top of mind. But with his background in product development and producing experiences, he is eager to give this his best shot. 

Products he knows that you'll appreciate and will improve your life. Culture that he can help influence and lead. Business values that align with his personal values. He is deeply grateful for the opportunity to live Fully every day.  The idea behind Fully is simple: Movement is good. When you move, when you are fully in your body, you feel more present, engaged, and alive. More of you shows up to work, to relationships, to life.
Our fourth panelist is Jessica Day, Major and Special Gifts Coordinator within Development Operations at Mercy Corps.
Jessica serves as the primary liaison to the Major Gifts and Corporations & Foundations teams as it pertains to pledge and proposal creation/fulfillment, proper solicitation credit, and fund designation.  Her job is to execute complex data entry for major gifts ($10,000 and over), stock gifts, wire transfers, and workplace giving and company matching gifts as well as reconciliation for all gifts entered by the gift processing team. 
Moderated by: Mac Prichard of Mac's List